Automatic Contact-less Temperature Scanning and Logging
---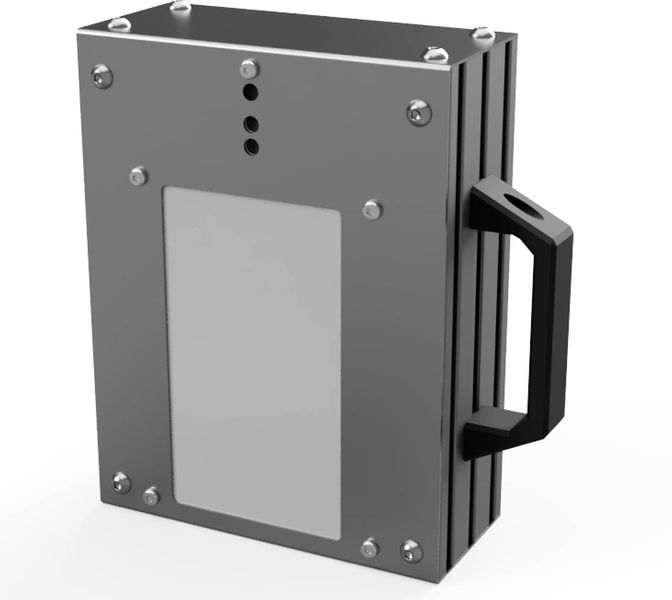 FOR SALE - TEMPERATURE AND TRACKING DEVICE
American Made and Supported
Spyware Free
Touch-less / Contact-less operation
Secure Linux Operating System
Customization to meet your security requirements
Upgrade-able software
No moving parts – Plug & Play
Durable metal enclosure (9" x 7"x 3") WT 5 LBS
VESA 100x100 mounting pattern
Power Over Ethernet 48V DC
Portable with handle and stand
Relay Dry-contact output
Auto-calibration mode
Reads skin temperature from 15 inches away
Medical grade infrared temperature sensor (+/- 0.5 C, 0.9F)
High and Low temperature thresholds configurable by user
EASY SCAN (Smiley face responses, Good, Bad, Inconclusive)
Public, QR code, or RFID* mode (*additional hardware needed)
Uses: Contact-less Temperature scanning, visitor screening, fever temperature detection, time clock, traffic management, automated check-in, check-out
Each scan is saved as an image file and accessible via network share
Ability to send data to the Cloud
Built-in simple web server to display images
All settings can be modified by user via QR codes
Watermarked archived image
TIMCO INDUSTRIES
Virtual demos by appointment. PH: 1-800-896-3277
TIMCO INDUSTRIES - TEAS - THERMAL SCANNER
1910 Unruh Court, New Albany, Indiana 47150, United States
NATIONAL OFFICE
1.800.896.3227
INDIANA OFFICE
812.945.8988
Applications for T.E.A.S.
Fever Screening at Correctional Facilities
The T.E.A.S. unit can be used for automating the following functions in the Prison and Correctional Facilities. Our device is made completely out of METAL and reinforced with Poly carbonate screen protection to withstand...
Get this at your facility!
Copyright © 2021 TIMCO INDUSTRIES - TEAS - THERMAL SCANNER - All Rights Reserved.
CALL 1-800-896-3227