TVAP SYSTEM DEMONSTRATION
President of TIMCO Industries, Tim Swinney is demonstrating the basic functionally of the Towing Vessel Alarm Panel.
Live demonstration of boat telemetry available from the TIMCO Industries' TVAP.
ABOUT TVAP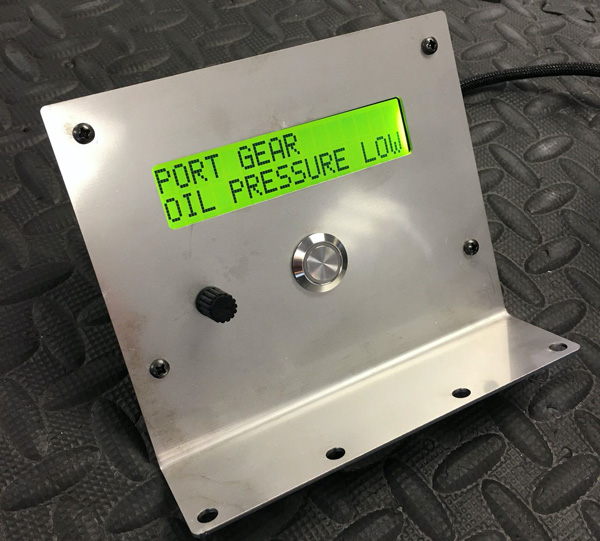 TVAP SATISFIES SUBCHAPTER M REQUIREMENTS AND MORE
TVAP DISPLAY - Simple Interface
ENGINE ROOM / PILOT HOUSE / REMOTE STATIONS
COMPLETE 1-5+ ENGINE MONITORING
RPM DEPENDENT SET POINTS AT IDLE AND RATED
LOW OIL PRESSURE ( required )
HIGH COOLANT TEMPERATURE ( required )
COOLANT TANK LEVELS ( required )
LOW AIR PRESSURE ( standard )
FUEL TANK HIGH AND LOW LEVELS ( required )
FUEL TANK FULL DEPTH GAUGING ( optional )
BILGE ALARMS ( required )
HYDRAULIC TANK LOW LEVEL ALARM ( required )
AMBIENT TEMPERATURE ALARMS ( standard )
GENERATOR TACHOMETERS ( required )
CAN BE CUSTOMIZED FOR ANY NUMBER OF ANALOG AND DIGITAL INPUTS
OPTIONAL REMOTE MONITORING ( SMS TEXT, EMAIL REPORTS, WEBSITE DASHBOARD)
Find out more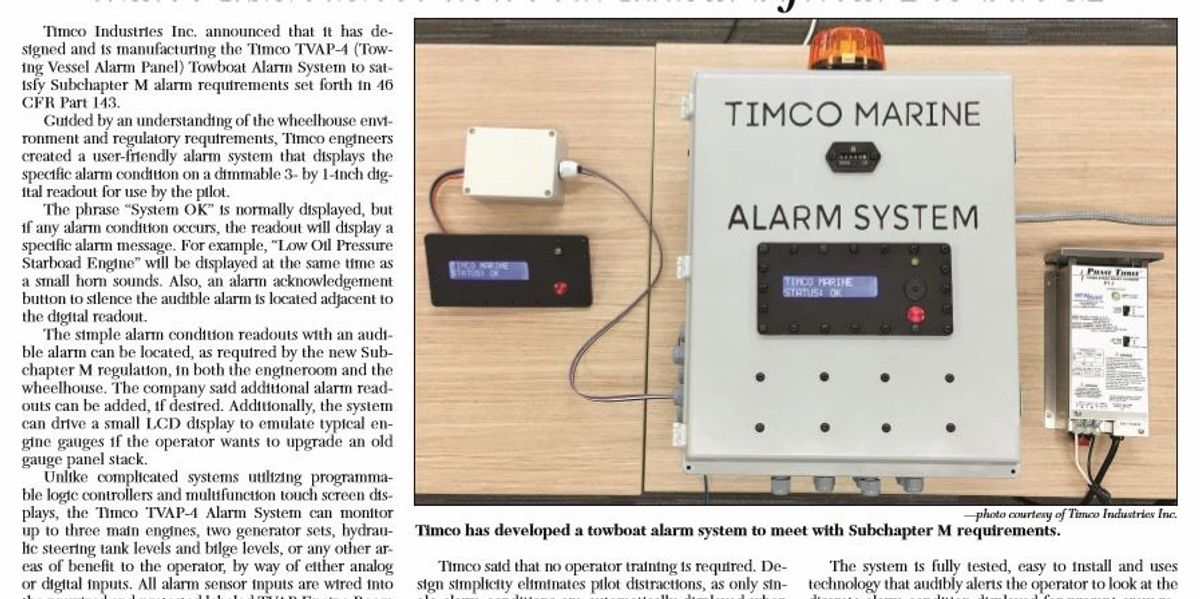 IN THE MEDIA
Find out more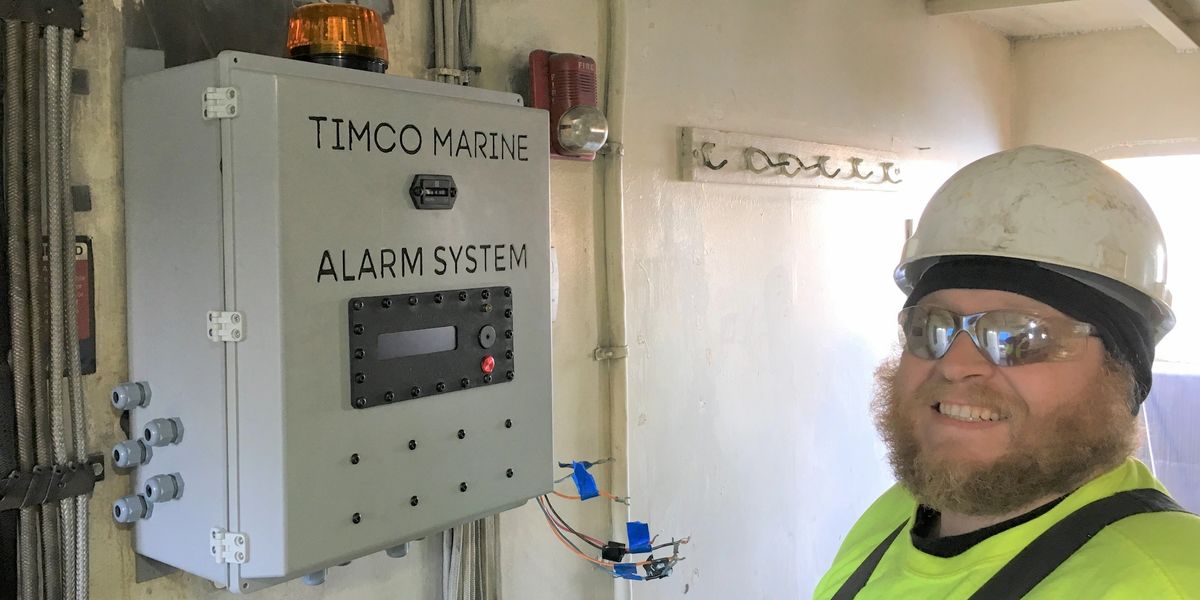 INSTALL PHOTOS
Gallery
NEWS
We have very exciting news to share about the latest technology developed here at TIMCO Industries.
POSTS COMING SOON!!
CONTACT US
Please contact us to day to start the design process tailored for YOUR vessel.
TIMCO INDUSTRIES, INC.
1910 UNRUH CT, NEW ALBANY, IN 47150, US
(812) 945-8988
Mon-Fri 08:00 am – 05:00 pm
Sat Closed
Sun Closed
Drop us a line!