BARGE–WORKBOAT–SCOW FENDERS
Tough Schuyler rubber can be manufactured in any size and shape to fit around the corners and staggered horizontally and/or vertically to fit the sides or rake ends of a barge or workboat. Rectangular, SR3D or D-Guard rubber can be adapted to solve your fendering problem – in lengths up to 20'. The laminated rubber sections can be welded, bolted or chain-hung to the bullworks of the vessel.
Unlike extruded rubber, Schuyler rubber comes in standardized lengths which can be easily removed, if damaged, without disturbing the "healthy" rubber.
Please specify hot rolled, cold rolled, alloy or stainless steel construction. Aluminum and hot-dip galvanizing also available.
Description
Features
Each weld-tab and hanger is compressed onto steel rods at required intervals (typically 12") between laminated rubber sections
Sections float and work independently for ease of welding to damaged and irregular hulls
Allows for increased movement of fender through weld-tab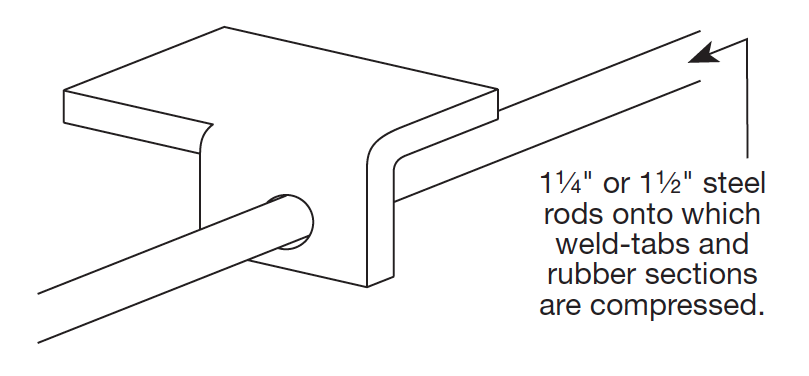 Weld-tabs are constructed of 3/8" or 1/2" steel angle with no welds, for maximum strength.