SIDE FENDERS
MODEL 109, 152, 153, 154
Please specify hot rolled, cold rolled, alloy or stainless steel construction. Aluminum and hot-dip galvanizing also available.
Description
PIGTAIL SIDE FENDER
Model 109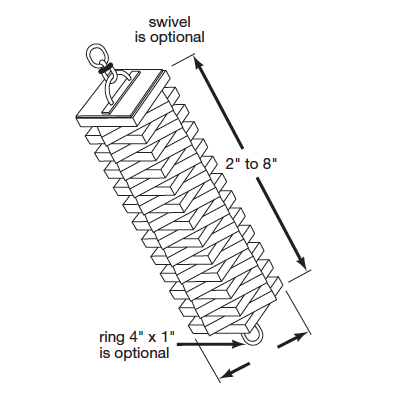 These side fenders protect the vulnerable sides and gunwales exposed to docking fixtures. Easily removable, these side fenders never lose their shape and are virtually maintenance-free. Manufactured in lengths from 2" to 8" with optional swivels. Easy to handle and store.
CYLINDRICAL SIDE FENDER
Model 152
Compressed rubber retained with galvanized cable in variable lengths can be used for many purposes – retractable side fenders, additional bow and stern coverage, and so on.
WRAP-AROUND FENDER
Model 153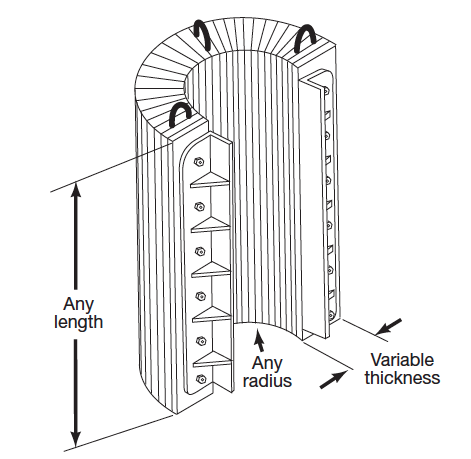 These fenders are excellent for boat dock, barge mooring areas and pile cluster fendering. The 180º coverage provides protection for offshore support legs and structures. These fenders can be fabricated to fit any number of shapes and lengths.
BUOY FENDERING
Model 154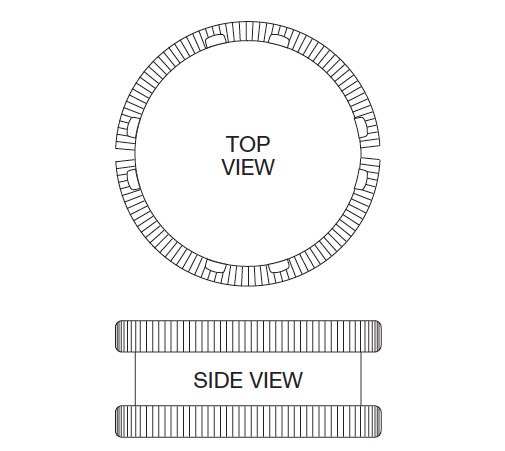 Pre-curved laminated rubber sections are welded directly to buoy body or existing steel rub rail. Provides lifetime protection, unlike wood or other fendering materials. Many sizes and lengths are available. Let Schuyler design the right system for you.