SWICHGAGE® Shutdown Panel Kit
W0168 and W0241
• Protection Against Dangerously Low Oil Pressure or High Temperature
• CLOSED-LOOP Circuitry Ensures Proper Operation at All Times
• Operates on 12 or 24 VDC Systems*
• Complete Kit Ready for Easy Installation
• Universal Mounting Panel
Description
The W0168 and W0241 panel kits are universal-fit instrument panels for most industrial engines. They include SWICHGAGE® protection for low engine oil pressure and high coolant or high oil temperature. These Panel Kits are similar–the W0168 has a start/stop key switch and the W0241 has a start push button.
Panel kits include:
• Low Lube Oil Pressure SWICHGAGE®
• High Coolant/Oil Temperature SWICHGAGE®
• 518PH Magnetic Switch
• Emergency stop push button
• Ignition key switch for start/stop (W0168)
• Push button for start (W0241)
• Ammeter 60-0-60
• Provisions for additional SWICHGAGE® controls, such as irrigation pump pressure or engine oil temperature
• Provisions for tachometer and throttle cable
SWICHGAGE® is two-instruments-in-one: (1) an accurate indicating gage with (2) a built-in, adjustable limit switch.
A 518PH Magnetic Switch provides a CLOSED-LOOP circuit to ensure proper operation at all times. The 518PH allows the system to be sensitive to open circuits, broken wires, false grounds, corrosion, loss of power and other factors which could otherwise prevent the protective controls from operating. It can be wired to either make or break a circuit for shutdown.
The universal mounting panel is enclosed on all 4 sides with open back. An optional back cover (model no. 30050800) is available for both kits. Panel Kits are prewired and ready to install and are available for 12 or 24 VDC systems.*
Description
Specifications
Low Lube Oil Pressure SWICHGAGE®: • 0-100 psi (0-689 kPa) [0-6.89 bar]• 1/8 NPT process connection
High Coolant/Oil Temperature SWICHGAGE®: • 130-250°F (54-121°C)• 48 in. (1.2 m) capillary• 1/2 NPT process connection
518PH Magnetic Switch: 12 or 24 volt (specify)
Ammeter: 60-0-60
Shipping Weight: 8 lbs. 8 ozs. (3.9 kgs.)
Shipping Dimensions: 16 x 11 x 5-1/2 in. (406 x 279 x 140 mm.)
Warranty
A two-year limited warranty on materials and workmanship is given with this Murphy product. Details are available on request and are packed with each unit.
How to Order
To order a Shutdown Panel Kit for your application, specify model number.
W0168
W0168B (back cover)
W0241
*NOTE: 12 volt kit is standard. If you require 24 volt kit–specify when ordering.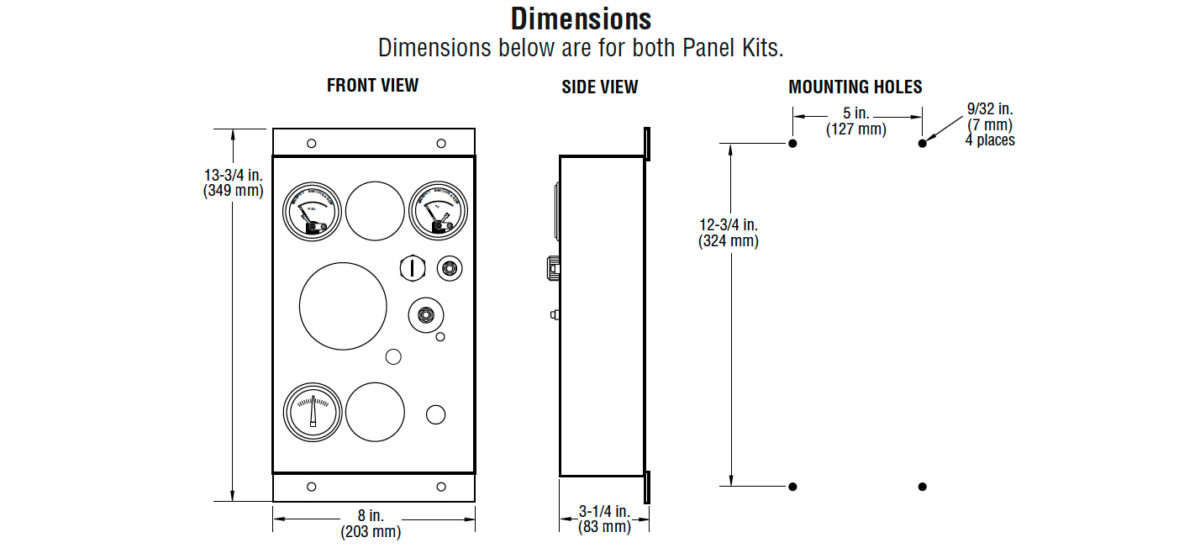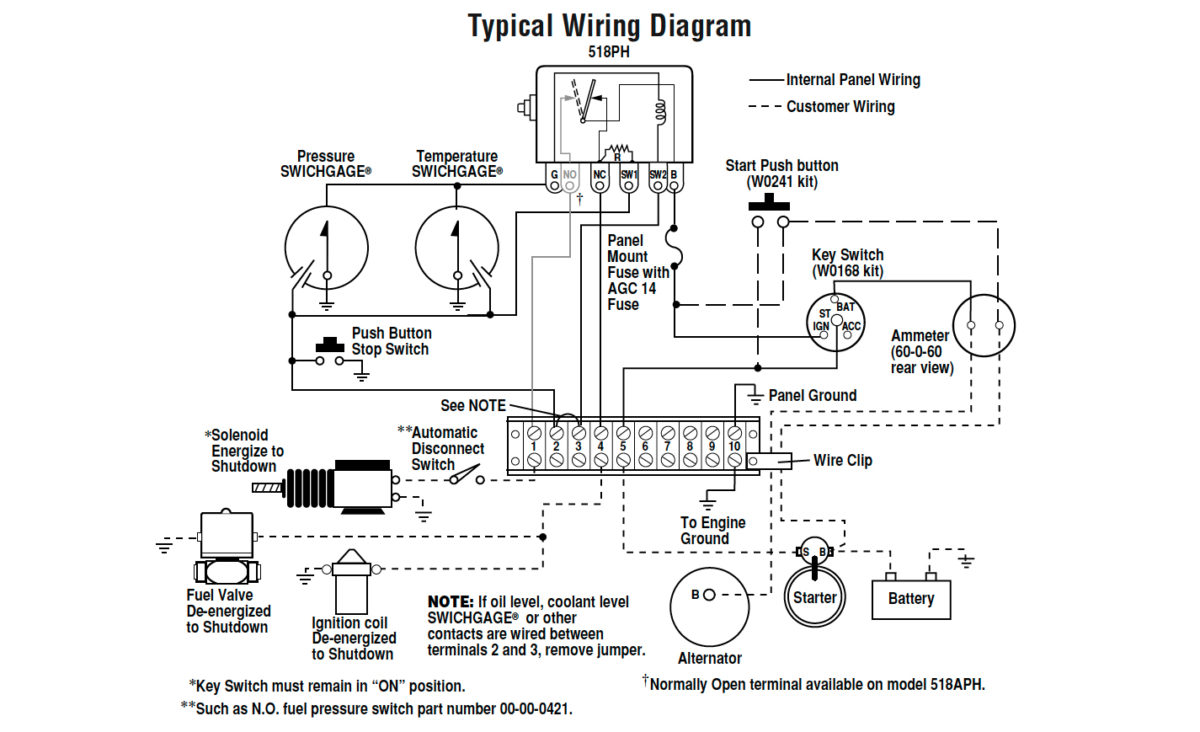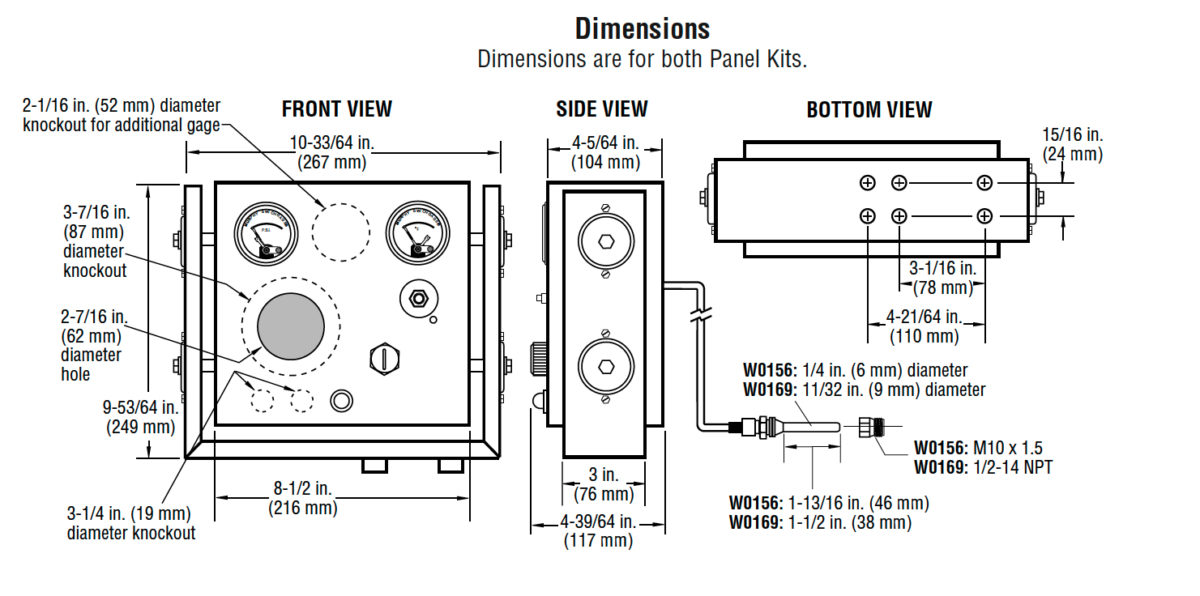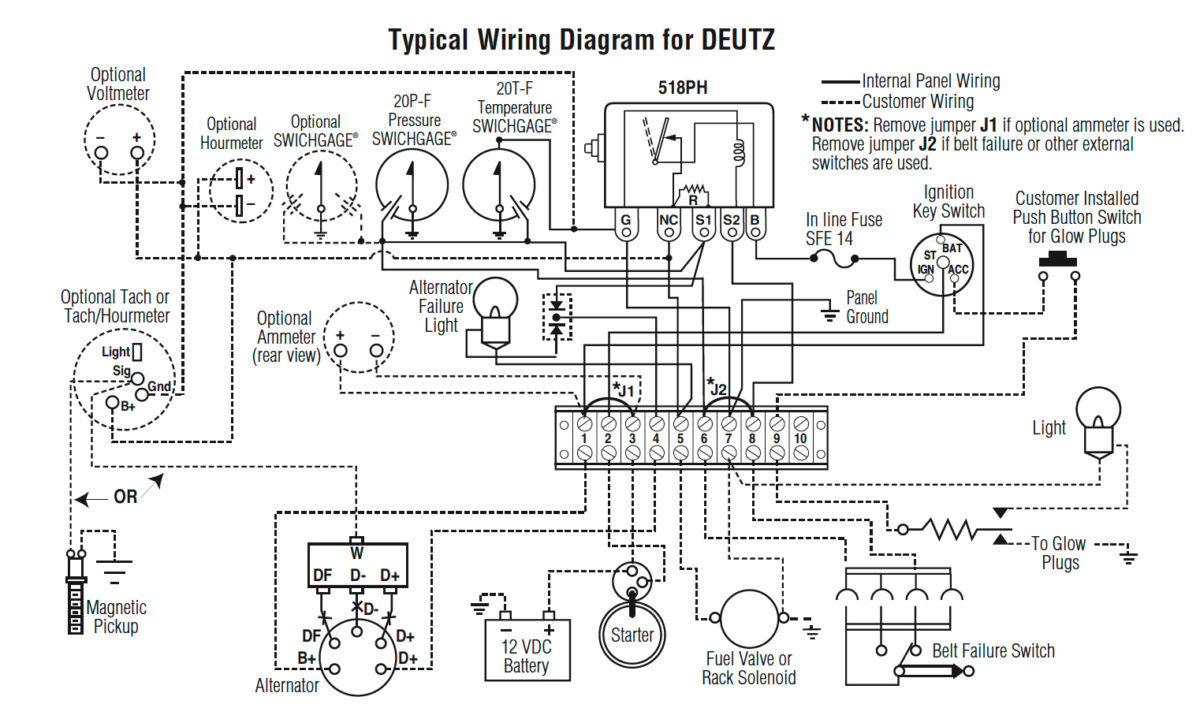 CAUTION: "OIL FILLED INSTRUMENTS CONTAIN SILICON OIL" Exposure may be hazardous under certain circumstances. "DO NOT CUT CAPILLARY" It contains chemicals or solvents which may be hazardous under certain circumstances. "Keep out of Eyes, Mouth and Do Not expose to Skin". Keep out of reach of children. Flush thoroughly with water and seek medical attention. If swallowed, call physician immediately. MSDS Sheets are available by calling: 918/317-4100.
CAUTION: Certain dangers to human safety and to equipment may occur if some equipment is stopped without pre-warning. It is recommended that monitored functions be limited to alarm-only or to alarm before shutdown.
In order to consistently bring you the highest quality, full featured products, we reserve the right to change our specifications and designs at any time.