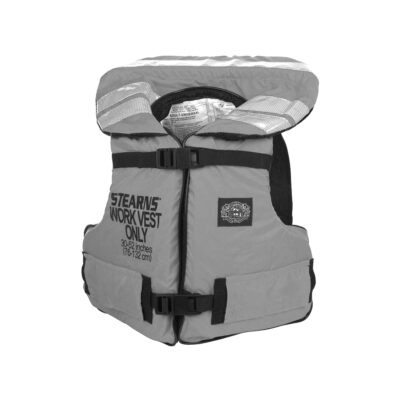 WORK VESTS – The Work Master™
I222
Our finest work vest that includes soft, comfortable closed-cell foam and encircling body belt with snag-resistant buckle for quick adjustment. Maximum comfort in a work vest.
• Hinged back panel.
• Marine mesh lining for breathability.
• Heavy-duty nylon shell.
• Flotation collar for added protection.
• 62 sq. in. (400-sq. cm.) of SOLAS-grade reflective tape.
Sizes: Adult Universal and Oversize
Color: International Orange
Approval: USCG Type III/V Work Vest