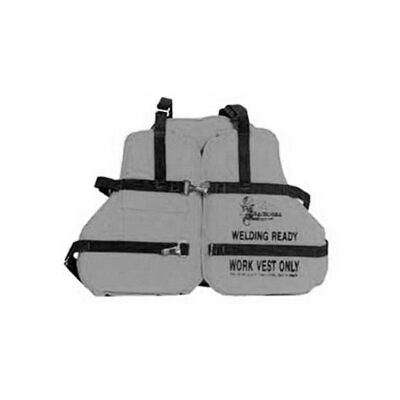 WV-9C WORK VEST
Model No: WV-9C
U.S.C.G. App#160.053/ 95/0
Manufacturer: Taylortec,Inc.
Description:Type V, flame resistant, inherently buoyant, 3 piece fabric covered foam work vest.
Packing: 15 work vests per box.
Materials:Polyethylene plastic foam, polyester cotton fiber pigmented with flame resistant acrylic top coating, 1″ olive green cotton webbing with fire retardant sizing, aluminum slides, stainless steel buckles. Reflective tape is optional. All materials are U.S.C.G. and U.L. approved.
Color: International Orange
Buoyancy: Minimum required 17.5 lbs ± Yilbs, our design exceeds this minimum requirement.
Weight: 1.2 lbs
Description