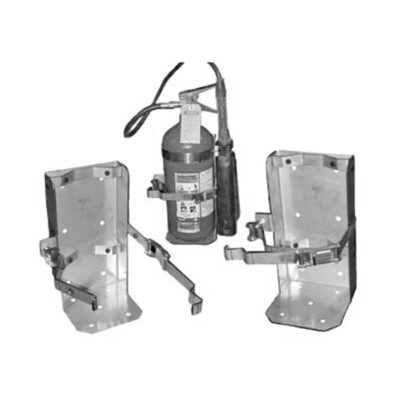 FIRE EXTINGUISHER HOLDER
The ERL Fire Extinguisher Holders allow for safe and secure storage for on deck fire extinguishers. Each holder is constructed from 300 series stainless steel and is welded and bolted allowing for easy usage.
EASE OF OPERATIONS
A stainless steel latch with rubber pads are across the front of the holder ensures a secure fit while allowing for easy access when needed. Across the back of the Holder, ERL has added two formed brackets with rubber pads welded into position which helps to eliminate movement. ERL welds are passivated so that the bracket has better corrosion resistance and looks nicer on your barge.
ERL offers two different sizes:
10lbs – FEH #5
20lbs – FEH #7