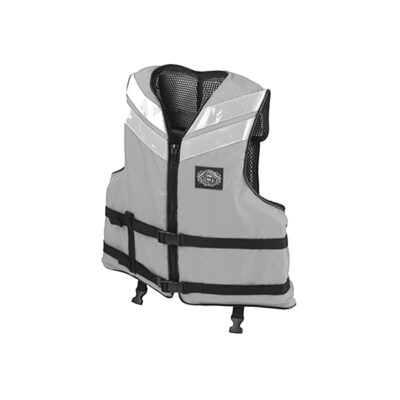 WORK VESTS – The Work Boat™
I460
Heavy-duty flotation vest features two adjustable belts for secure and comfortable fit.
• Oversize armholes for extra working freedom.
• Leg straps that tuck away in back pockets for added safety and improved in-water performance.
• Durable nylon shell.
• Marine mesh lining.
• 62 sq. in. (400 sq. cm.) of SOLAS-grade reflective tape.
Sizes: S, M, L, XL, XXL, XXXL
Color: International Orange
Approval: USCG Type III