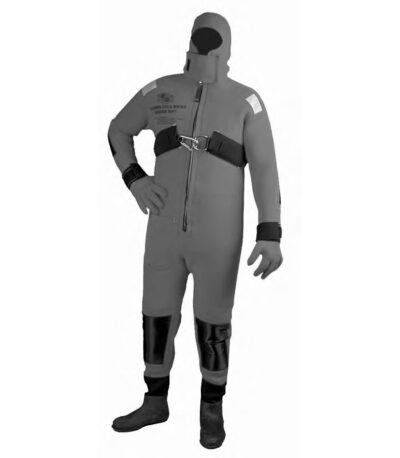 RESCUE EQUIPMENT – The Ice Rescue Suit™
I595
• One-piece suit of 100% closed-cell neoprene provides optimum buoyancy and insulation.
• Designed for rescue operations in extreme cold water and ice conditions.
• Features face seal and flap, attached gloves, waterproof zipper and sealed seams.
• Reinforced knees and elbows for long-lasting durability.
• Integral chest harness with stainless steel D-rings, front and back.
• Thick-soled boot with tread.
• SOLAS-grade reflective panels, front and back, for high visibility.
• Individual bag for convenient storage.
Size: Small Adult, Adult Universal, Adult Oversize
Color: International Orange