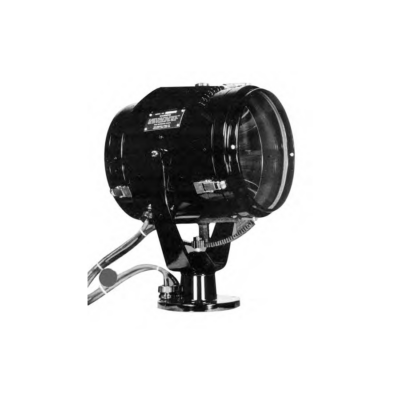 350 WATT XENON SEARCHLIGHTS
This powerful compact and rugged searchlight utilizes Advanced Solid State Electronics Technology. The product is designed for those applications where size, weight and power consumption must be minimized, but High Performance and Safety cannot be compromised. Designed for Patrol Craft, Fast Ferries, Mobile Vehicles, Fixed Land-Based Security Applications and much more. The weathertight sealed drum allows usage in Marine, desert and Severe Weather climates and includes benefits such as High Power Output, Adjustable Beam-Size Focus, Small Footprint, Light Weight, Low Power Consumption, Long Lamp-life, Shatter-proof Reflector and High Infrared Energy Output for Covert Surveillance.
FEATURES
20 Million Candle Power
Remote Electric Beam-Size Focus
Small Solid State Current Regulated Supply
Precision Electro-formed Deep-Dish Reflector made ofIndestructible Bullet-Resistant Nickel
Controls: Distant Electric, Lever-Gear or Local Handle
Door Interlock Safety Shut-Down Switch
Manual Beam-size Focus Knob) provides back-up for focus motor failure)
Long-Life Xenon Lamp
Sealed Weatherproof Drum
Exceeds 360° Span of Rotation
Detachable Infrared Filter (Covert Surveillance)
24 Volt DC Input
Multiple Control Stations: Interior and OutsideWeatherproof
Lamp-Life Hour Counter
See How to Order Below
Description
| A | B | C | D | E | F | G | H |
| --- | --- | --- | --- | --- | --- | --- | --- |
| 15.75 (400) | 13.5 (343) | 20.0 (508) | 11.38 (289) | 14.62 (371) | 10.88 (276) | 19.0 (482) | 8.25 (209) |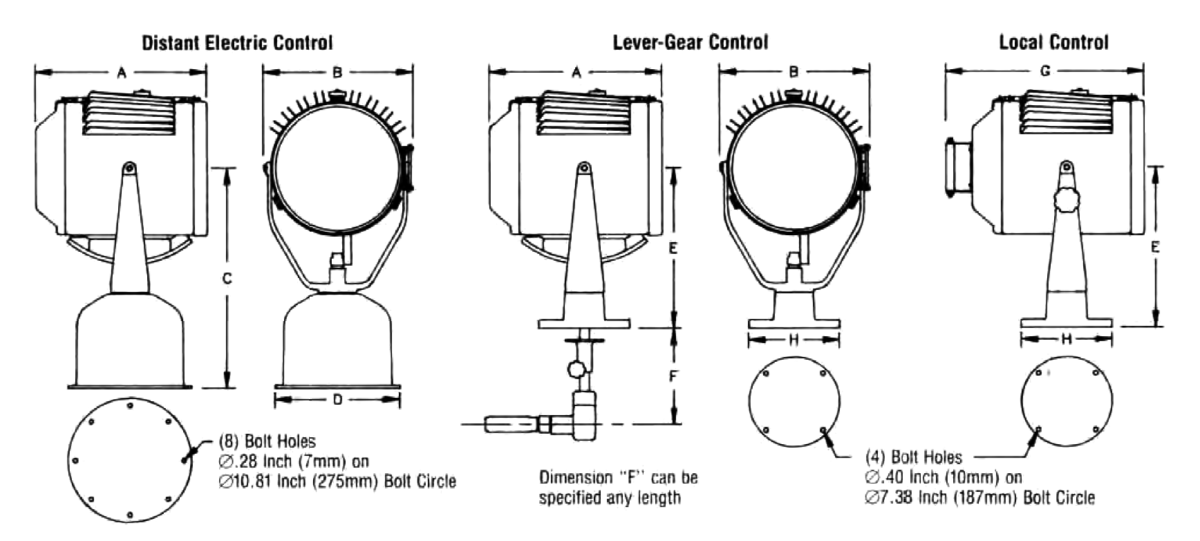 SPECIFICATIONS
Beam Intensity: 20 Million Candela
Beam Spread: Nominal 1 Degree to 15 Degrees, adjustable throughout continuous spectrum.
Light Efficiency: 57,142 Candela per Watt
Light Source: 350 Watt Xenon Lamp
Color Temperature: 6000 Kelvin (White Color)
Input Power: 115 VAC: 4.5 amps (approx.) 230 VAC: 2.25 amps (approx.)
Reflector: Prevision Electro-formed Nickel with polished Rhodium finish. Diameter = 10.5 inches (267 mm)
Materials: Anti-corrosive Marine Grade Aluminum and Stainless Steel
Power Supply:
Efficient Electronic Current-Regulated Supply. Constant Regulated Current increases lamp-life and keeps searchlight intensity constant despite voltage input changes. Solid State Electronics includes Universal Power Input Feature, providing 115 Volts AC and 230 Volts AC Power Interfaces on the same printed circuit board. Current dimming switch adjusts amperage throughout a continuous spectrum.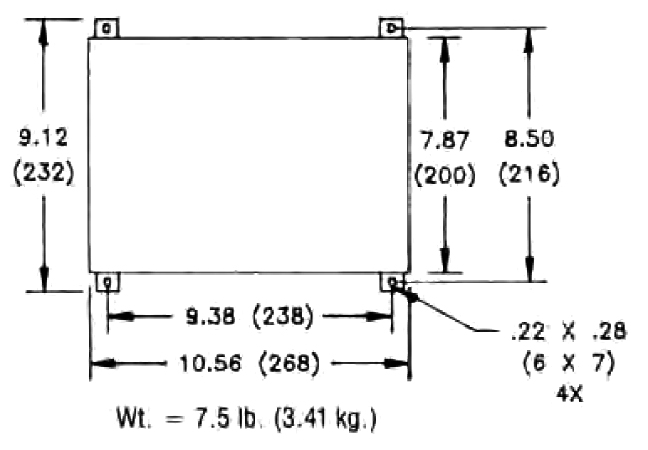 Control Stations Dimensions: Inches (mm)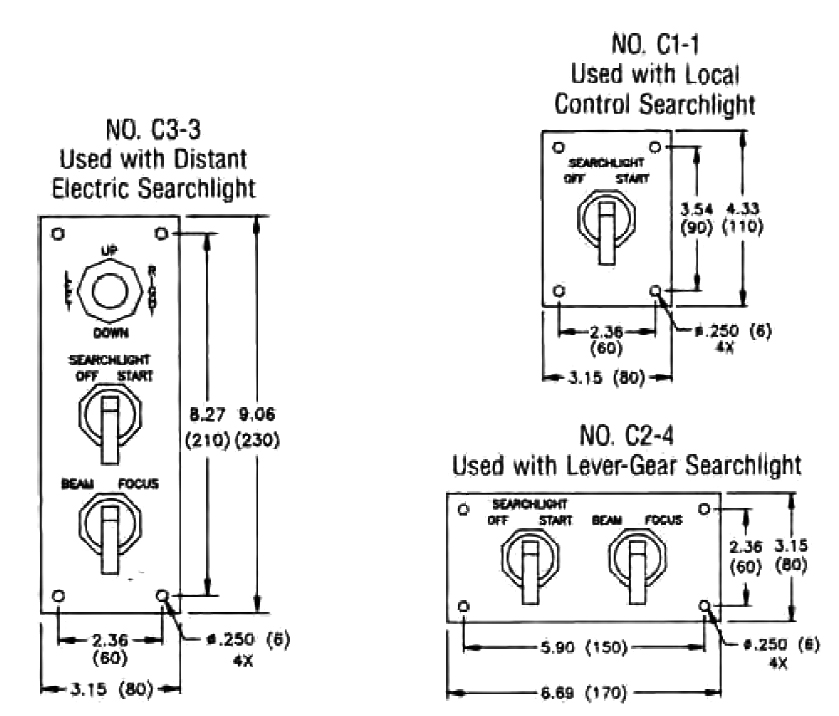 How to Order…Determine searchlight control and read horizontally across table selecting searchlight, power supply and control station. Multiple C3-3 control stations can be used to control the same searchlight. If weatherproof control stations, Infrared filters or 24 Volts are required, consult factory.
| | | Power Supply | |
| --- | --- | --- | --- |
| Control Type | Searchlight | 115 Volts or 230 Volts |  Control Station |
| Distant Electric | XY3EDE-ARF3 | 3PS115 or 3PS230 |   C3-3 |
| Lever-Gear | XY3ELG-ARF3 | 3PS115 or 3PS230 | C2-4 |
| Local | XY3EL-AE | 3PS115 or 3PS230 | C1-1 |
---
See Configuration Guide