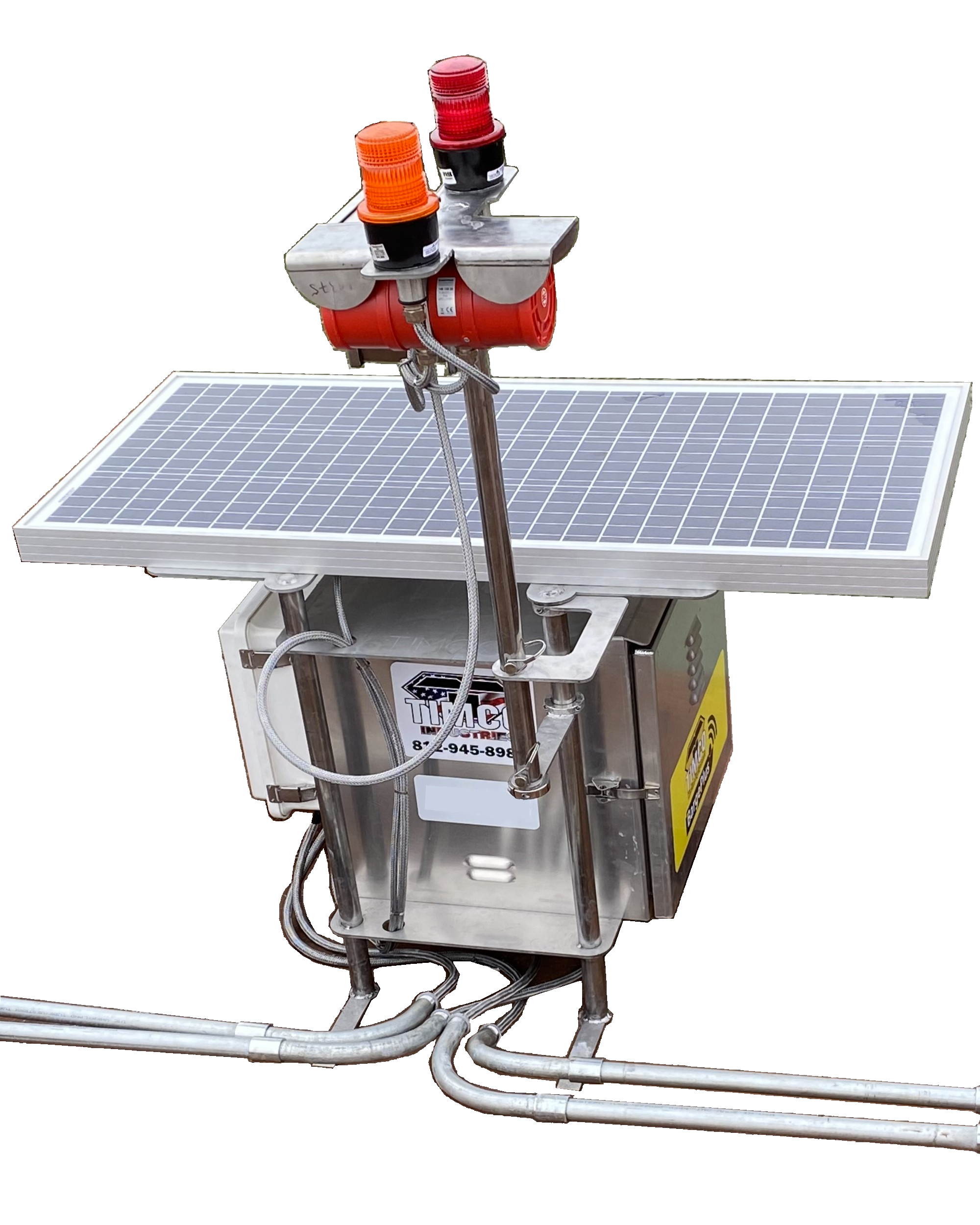 Tank Barge Equipment
Proudly manufactured on the banks of the Ohio River by family owned Timco Industries.
---
HL/OF-2
High Level Overfill Alarm Panel
The Timco High Level / Overfill Alarm Annunciator Panel satisfies 46CFR 39.2009(a) when connected to Timco or similar HL/OF Sensors having NC switches.

Installation must conform to 46CFR 111.105. The BargePlus™ HL/OF-2 Fixed Level Alarm system is USCG Accepted satisfying overfill protection requirements on Tank Barges.
---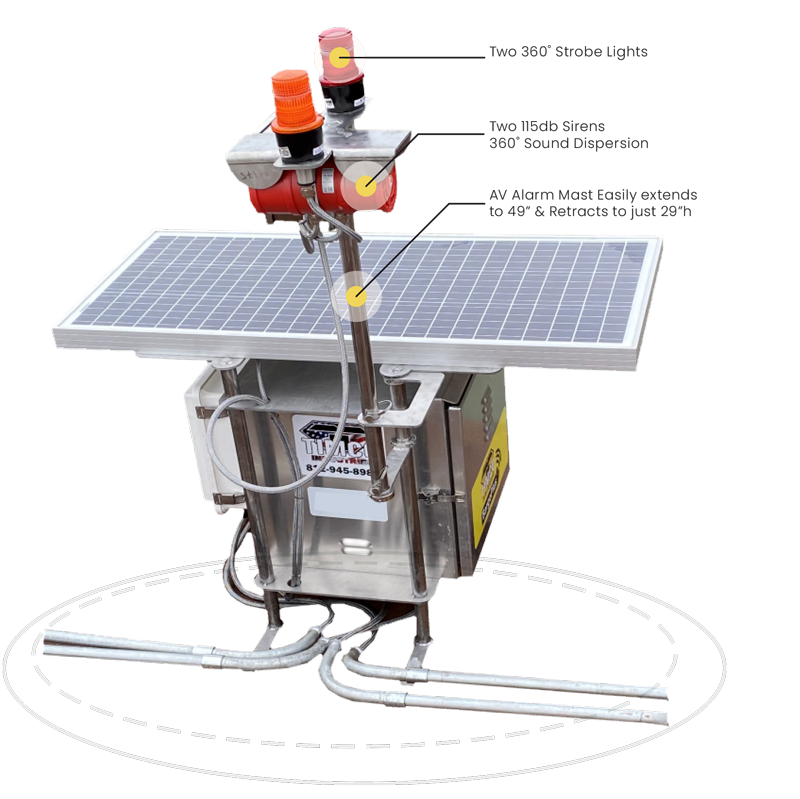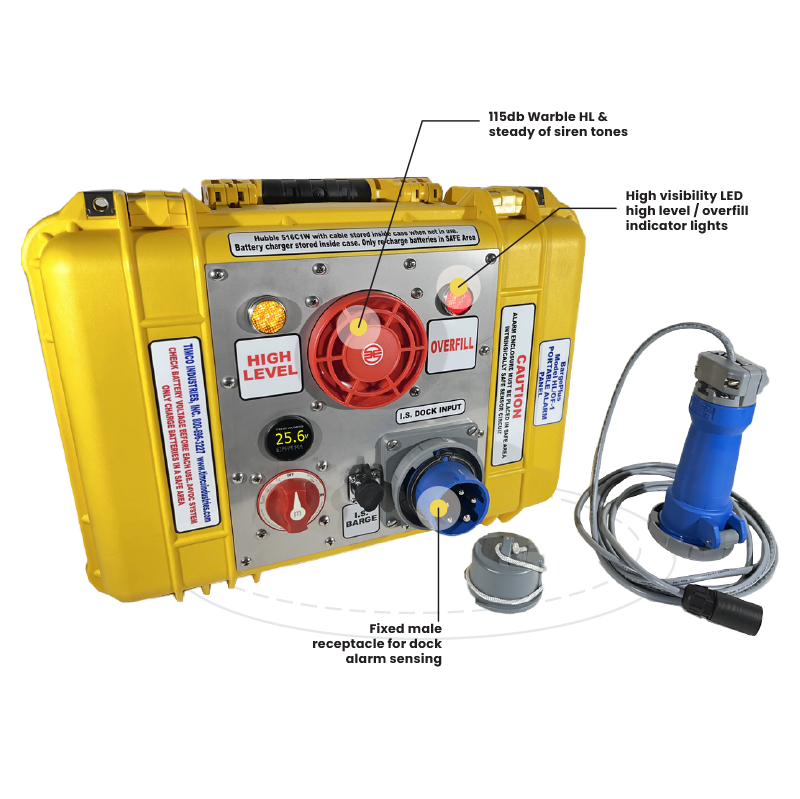 HL/OF-1
Portable Alarm Panel
The HL/OF-1 Portable Alarm Panels robust electronic circuitry provides reliable I.S sensing to barge HL/OF sensors. With a rechargeable 24v batteries providing long operational time.
A waterproof case with carry handle, digital voltmeter and on-board battery charger makes this the Tankerman's trusted partner in safety.
Hubbell 516B fixed male receptacle for dock alarm sensing; Hubbell 516C female receptacle with cable for barge connection.
---
SG-612
Premium Sight Glass
SG612 is USCG Accepted and satisfies 46CFR 39.2003 (a) 2. Featuring a single 2" thick SS glass frame has superior strength, yet weighs only 53lbs. The Rigid mono frame design requires no torque wrench for fast simplified assembly without fear of glass breakage.
Glass surface is top flush, so water cannot pool or form surface residue. Deck mounting is taller for wrench access and has a standard bolt pattern for easy exchange. Our ¾" TK Borofloat glass assembly is fully interchangeable with current existing sigh glass frames for upgrade installations. Wiper arms, shafts, bushings handles and cartridges are all unmerchantable for repair/ upgrade use with existing sight glasses.
---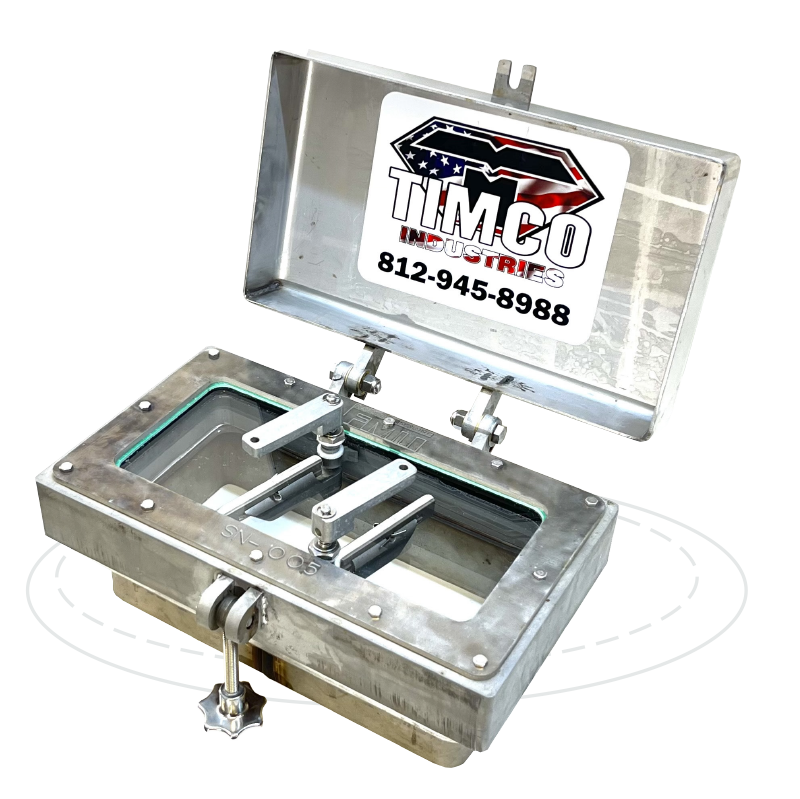 LFA-S
Portable Alarm Panel
The LFA-S High Level/Overfill Liquid Level Sensor is USCG accepted and satisfies 46CFR 39.2009 (a) 2 requirements as part of your barge Overfill Prevention System when installed in accordance with 46CFR 111.105 for Hazardous Locations.
---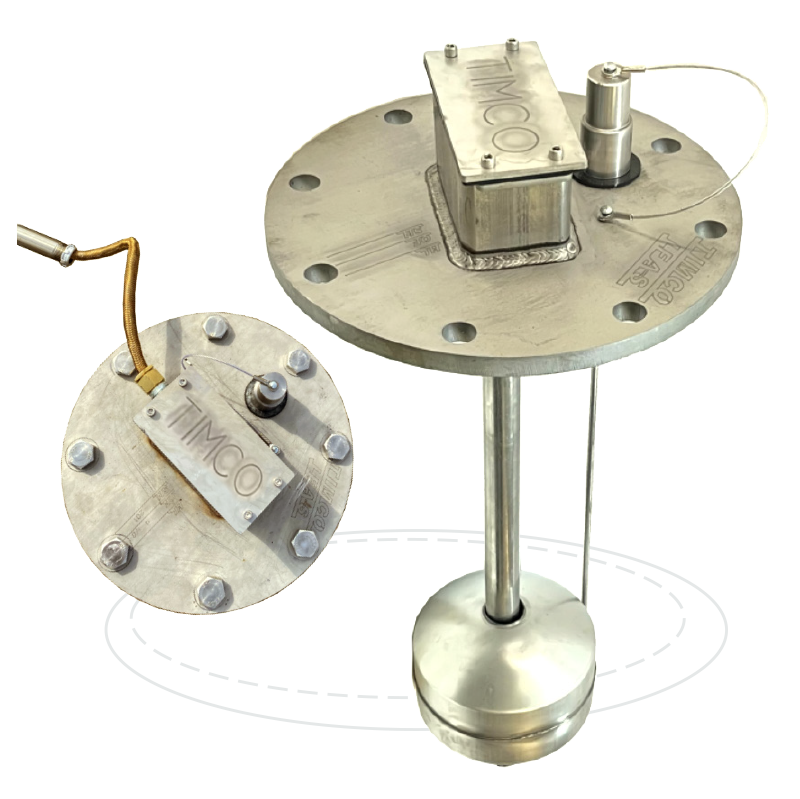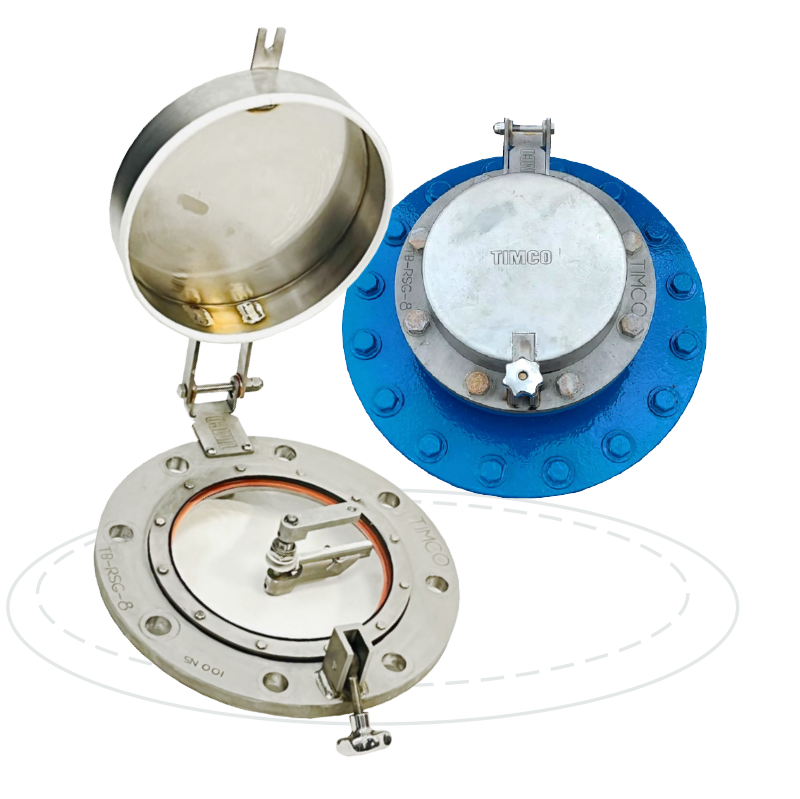 TB-RSG-8
Sight Glass 8" Round ASsembly
The TB-RSG-8 is an 8" round marine sight glass designed for use on tank barges and they are compliant with USCG regulations 46CFR 39.2003 (a) 2. With all stainless steel construction, it provides tankermen with a 56 sq/in viewing port to monitor liquid levels safely without exposing them to hazardous vapors. It is an essential tool for safe and efficient cargo transport.
---
TSG-3937
Magnetically Coupled Rising Stick Gauge
TSG-3937 is U.S. Coast Guard accepted. It satisfies 46CFR 39.2003 (b) 1, OPA 90 regulations for overfill devices and is suitable for use on ABS classed vessels. Personnel are not exposed to hazardous cargo vapors on the tank top when using. The hazard of overfill spills is greatly reduced when properly used.
---