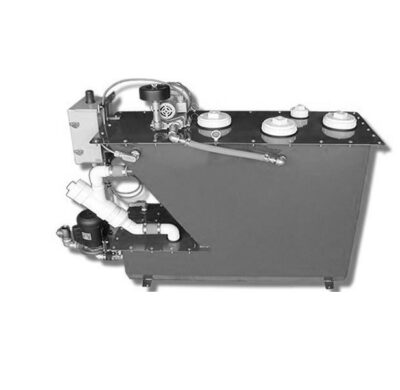 WASTEWATER TREATMENT SYSTEMS
MARINE APPLICATION SYSTEMS
The "Mariner Series" Marine Sanitation Device is a self-contained biological treatment system that is sized to fit almost any application.
The MSD's can meet any crew requirements for USCG, IMO, International, Local and State regulations. Units can also be custom designed to fit in many tight spaces.
The Mariner Series comes complete with NEMA 4 waterproof enclosures with high level alarm, and discharge pump.
FEATURES & BENEFITS:
• USCG/IMO Certified Type II MSD
• Low Maintenance – few moving parts and no special tools required
• Crew sized from 1 to 450+
• Certified to treat up to 8500 GPD per single system
• Meets or exceeds all EPA, State or International requirements
• Standard Configurations and customs designs
• Operates in Fresh and Saltwater
• Carbon Steel, Stainless Steel and Aluminum Construction
• Standard carbon steel unit